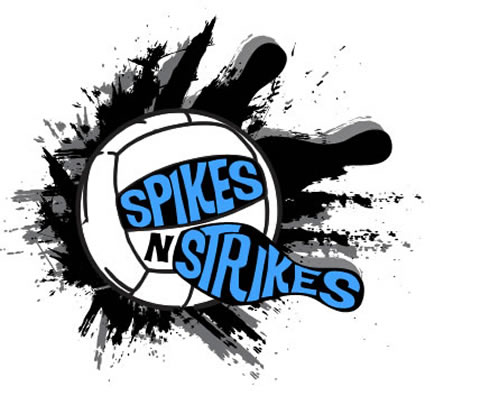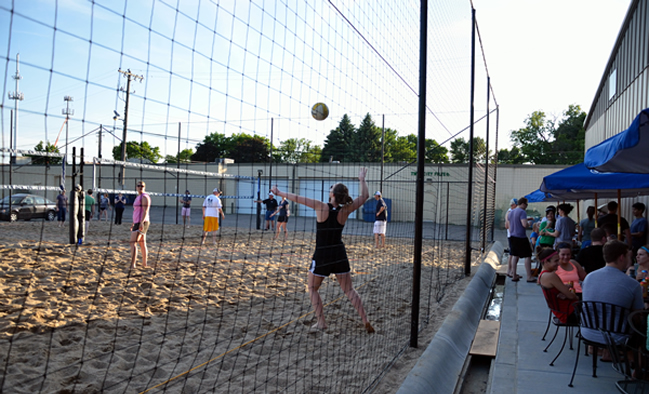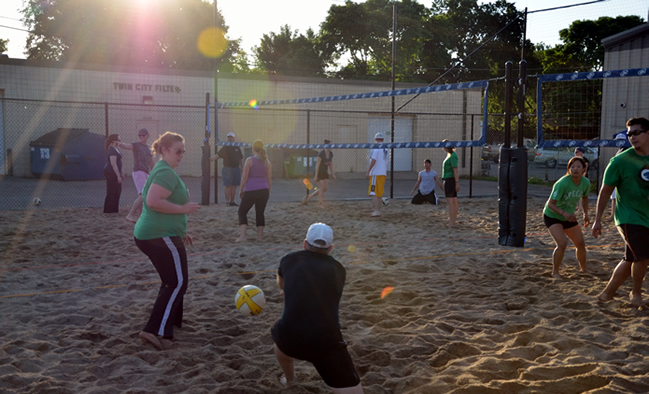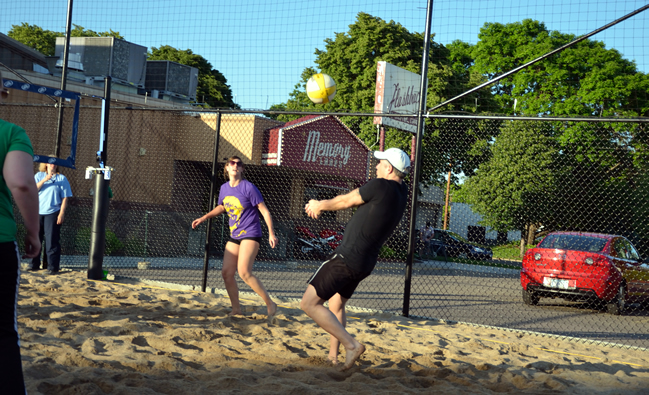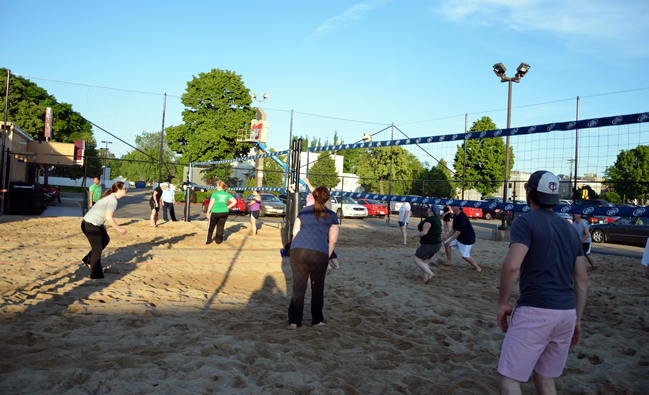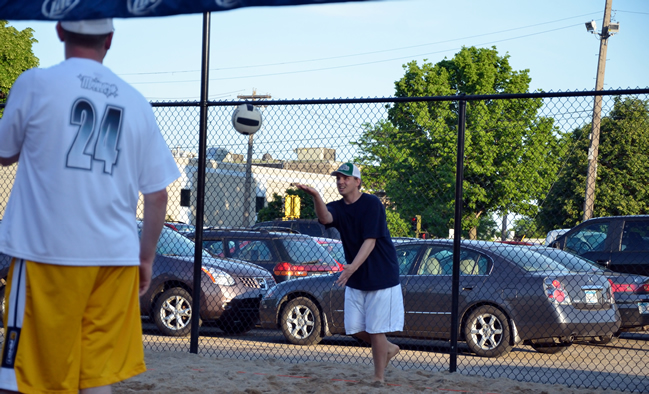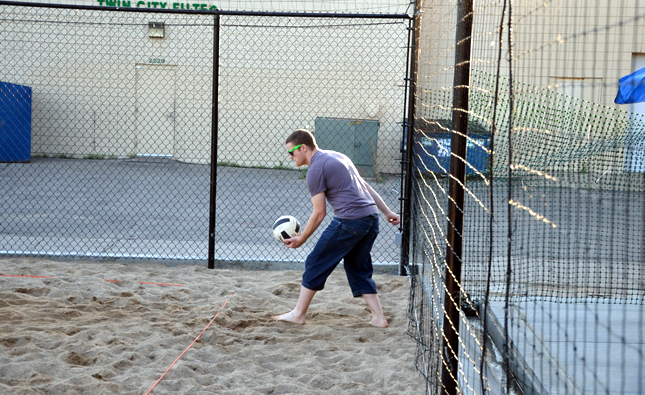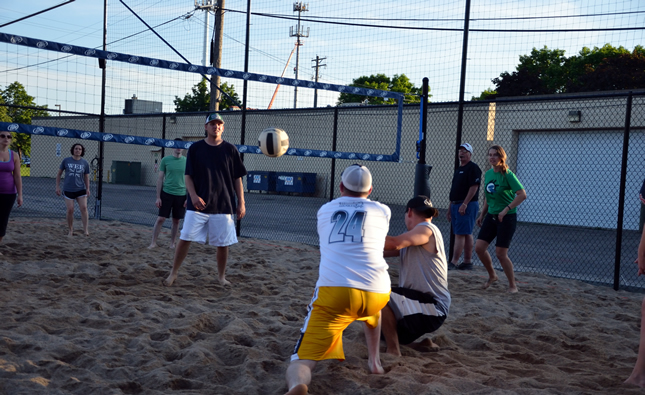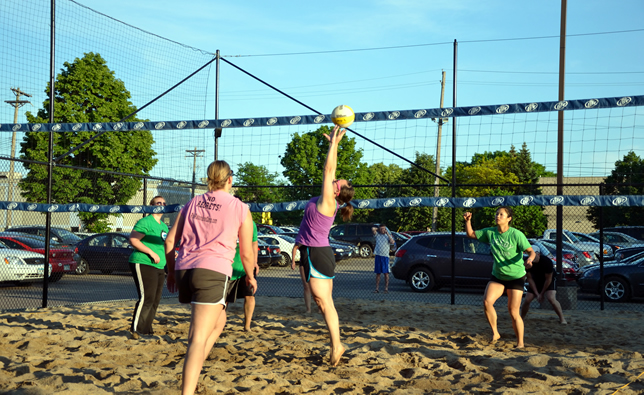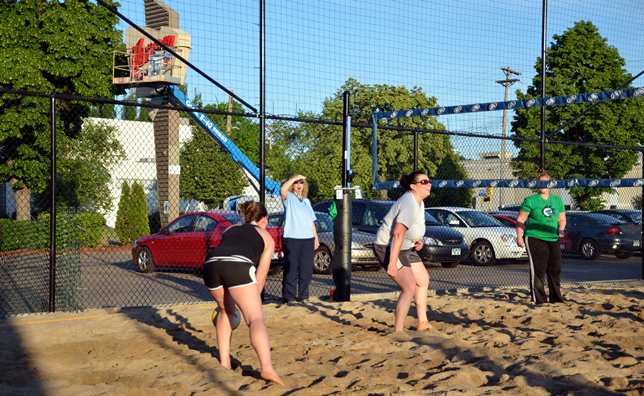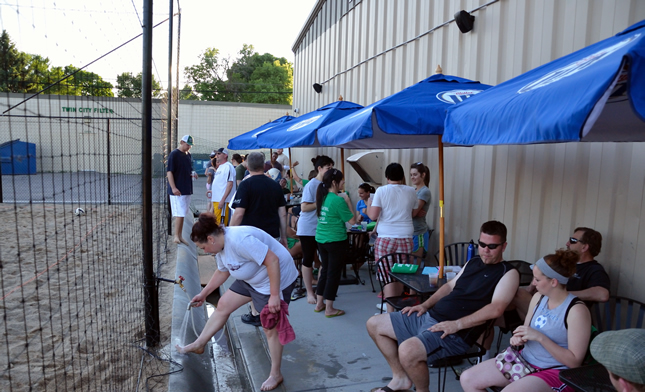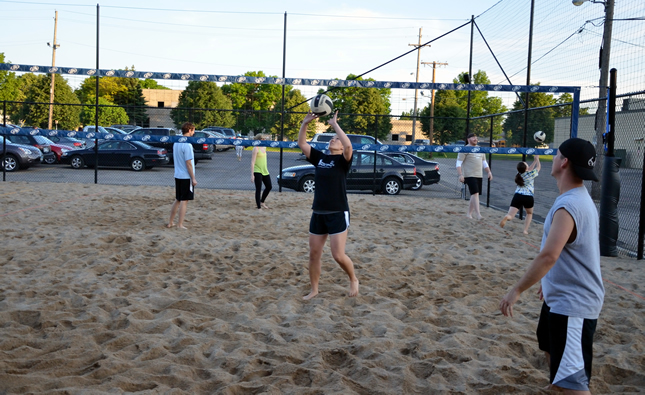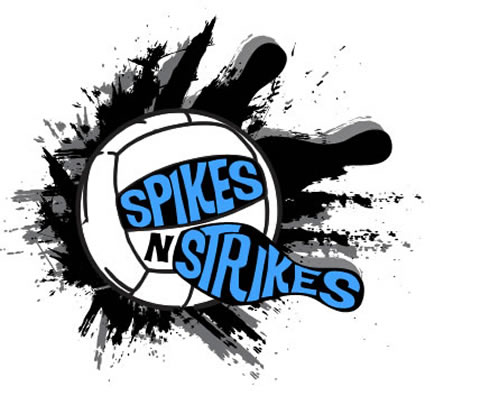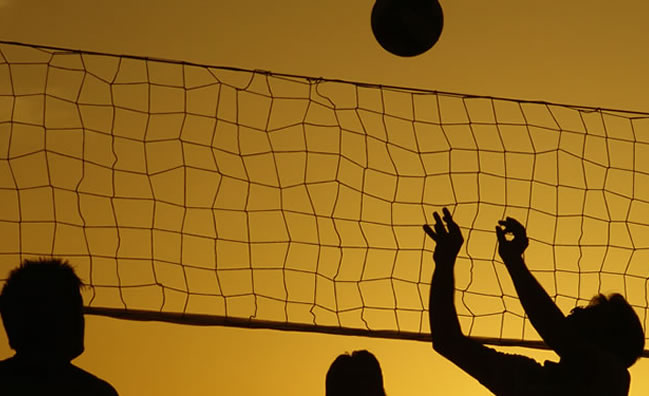 Minneapolis Volleyball

Spikes of September Volleyball Tournament
· September 6th and 7th
· Teams will be guaranteed six games; three on each day.
· Saturday September 6th will be round robin pool play
· Sunday September 7th will be two 8-team tournaments with consolation rounds
· Cost is $100 payable through our registration form here
· Registrations will be taken on a first come first serve basis
· Space is limited, sign up today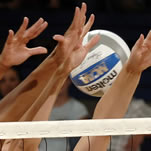 Volleyball Leagues at Spikes N Strikes
Spikes N' Strikes is a sand volleyball league in the heart of Minneapolis. Leagues are offered 4 nights a week and include regular season and playoffs. All games will be officiated. Spikes N' Strikes facilities include an outdoor patio and bar/food service. For more information on the latest league offerings and the latest league information visit our facebook or twitter page. Leagues are at capacity for the first session. Check back to this website in mid-July for the 2nd session league offerings.
Click Here for Information about the 2014 Volleyball Season
Click Here for Dates, Times and 2014 League Information
In addition to the regular league play, Spikes N' Strikes will be offering weekend tournaments open to all. All tournaments are a 6 match guarantee, and entry fee is $100. Tournament schedules will be available the Thursday before the tournament. Tournament schedule is as follows:
• May 3-4 - Spikes before Cinco
• May 24-25 - Block Party Bash Register Now
• June 28-29 - Summer Side Out Register Now
• July 12-13 - Sweltering Summer Sands Register Now
• Aug 16-17 - Summer Tournament of Champions Invitational
• Sep. 6-7 - Spikes in September Register Now
• Oct 18-19 - Fall Tournament of Champions Invitational
Questions? Contact director@spikesnstrikes.com or 612-721-6211
.